Newsletter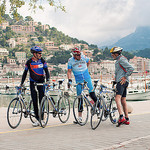 Welcome
Welcome and thank you for visiting Swan Lake Chiropractic Health Center!
Swan Lake Health Center is conveniently located at 724 Pearl Street on the west end of downtown Boulder. A friendly, family-oriented office providing dedicated doctors, multiple treatment rooms, spinal decompression tables, supplements, body care products and educational material.
UNIQUE QUALITIES OF OUR CLINIC:
*Swan Lake Chiropractic has offered holistic care for over 30 years to families and individuals of all ages and backgrounds.
*The opportunity for patients to see and work with multiple doctors with varying personalities and approaches, at any point during their care.
*A belief that the body has a natural ability to heal itself when the proper supports are in place, especially a healthy spine and nervous system.
*Real, honest communication between patient and doctor and a willingness to understand one anothers experiences and perspectives.